What a weekend!!!
This weekend can be summed up in one word. . . HOT! I moved this weekend. Which would be fine and all, especially since I used a moving service, however, upon arrival to my new apartment we learn that the air conditioning is broken. This would be fine if I lived in the Mountains, but we are talking St. Louis HUMID, STICKY, GROSS summers. I spent the weekend drenched, determined to unpack and decorate my place. Finally when the apartment reached 97 yesterday morning, I had enough and escaped to my parents' house where I will be camped out for the next week while they wait for a part to get in so the unit can be fixed.
The good news:
- My kitchen, laundry room, living room, bedroom and bathroom are completely unpacked, curtains even hung, and looking fabulous
The bad news:
- The office is a mess
- There are still a few things to hang up
- My brand new Vinca plant (stationed next to my new hummingbird feeder- yes, I'm turning into my mother) will die while I'm gone for the week and I forgot to grab it.
- I FORGOT MY CAMERA. So, I have no pictures yet of my ADORABLE bed, or the fabulous goodwill finds I snagged this week. I promise pics in the near, cooler future.
In other news:
- I found curtains for my bedroom! I got these 96 inch curtain panels at Lowe's and LOVE LOVE LOVE them (see picture from lowes.com below). They reach all the way up to my ceiling and brush the floor. They add great height to the room. It is hard to see in the picture, but they are a grey, taupe, brown, beige type color. Anyway, they look great! They have a wonderful sheen. I also got chocolate brown curtains with a sheen to cover my closet, where I removed a set of old bi-fold doors. Pictures of my room coming soon!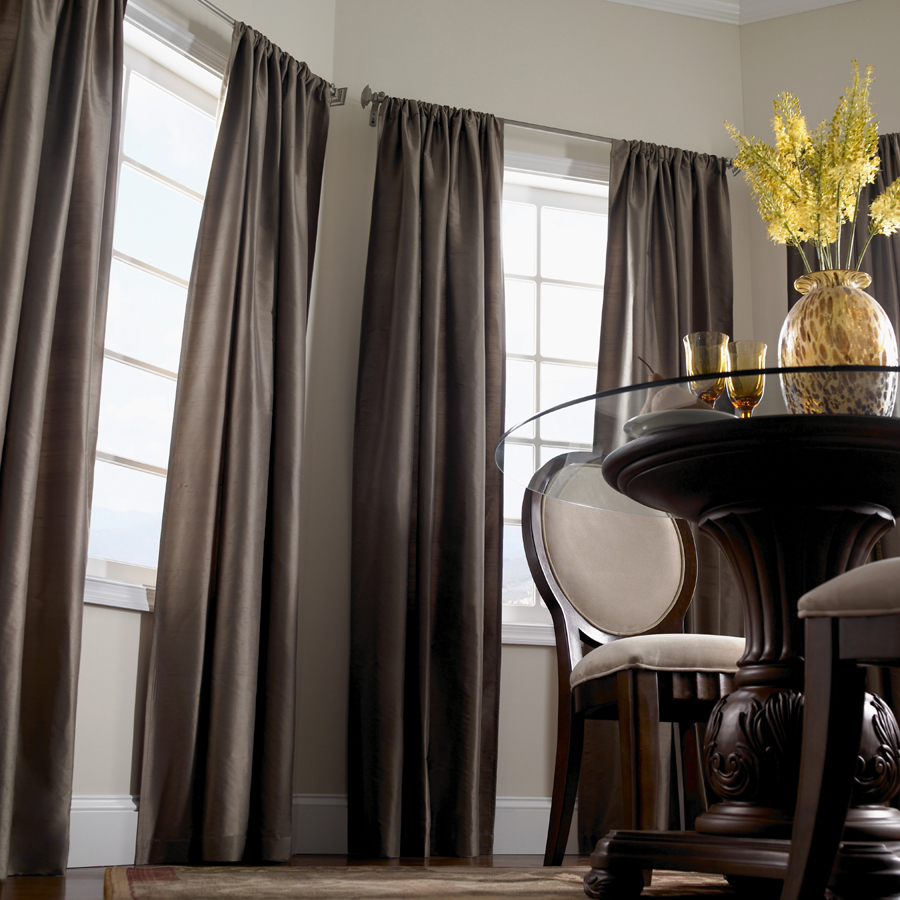 Whatta ya think??
Sorry for such a general post, but I think I'm still sweating from the weekend.
Come back and see me!
~Kara